We get asked one question above all.. "What are the best amp sims for metal" and it really is very difficult to answer (it also gets very tiring to answer constantly). First because it's a pretty vague question and because we all have different needs. So, I wanted to come up with a list of products that are as close to a lock for ANY type of heavy music as possible.
Metal has what seems like hundreds of sub-genres and variations that features many very different types players. One thing many types of heavy music have in common is the gear used in the process. From New York style hardcore to German power metal and everything between often features many of the same high gain amps, cabs and more. Plugins don't differ too greatly in this area. What's good for one heavy genre is often useful for many.
Here's a list of both paid and FREE plugins for guitar and bass that I trust to reliably create absolutely crushing tones for any high-gain application. We've added quick facts that are 100% geared towards only metal players. For more about what these plugins can do please see the linked reviews.
(In alphabetical order)
GUITAR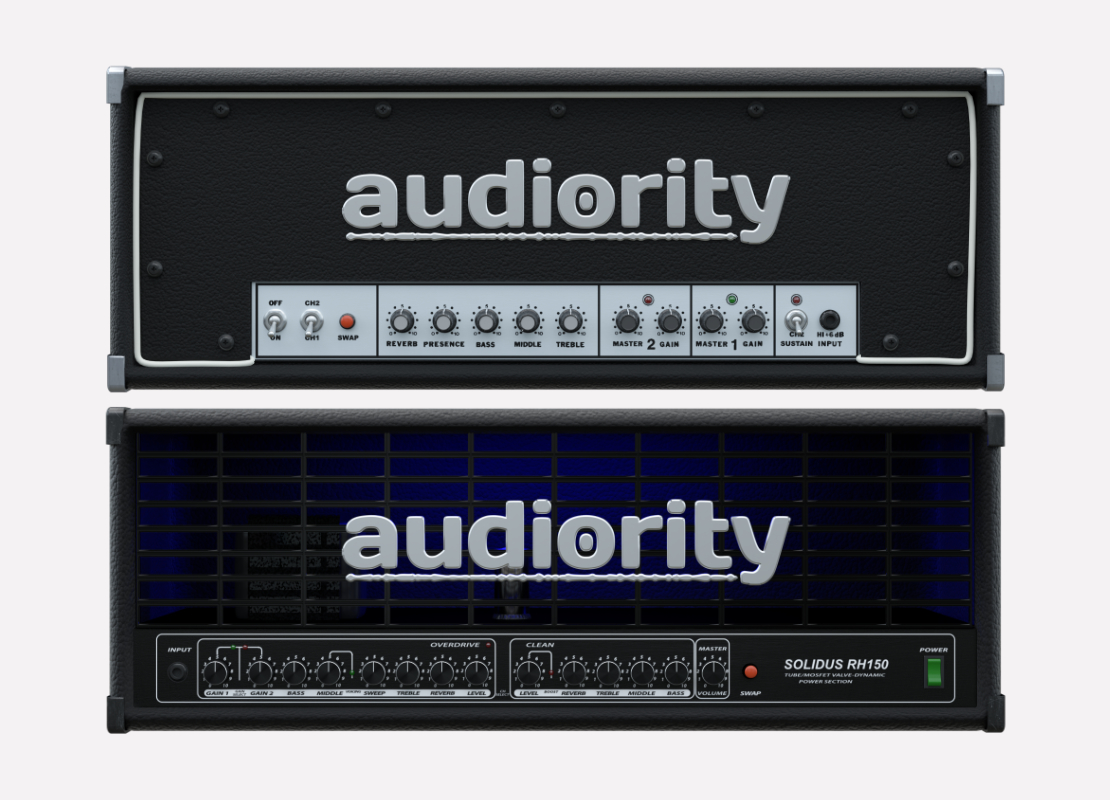 The only plugin that can pull of authentic Dimebag tones with quality
Switch to the RH150 for miles of high gain for rhythm and lead applications
Modern or vintage high gain tones for death metal to punk rock
Includes "Wylde" type OD, two EQs and a cab section loader with premium IRs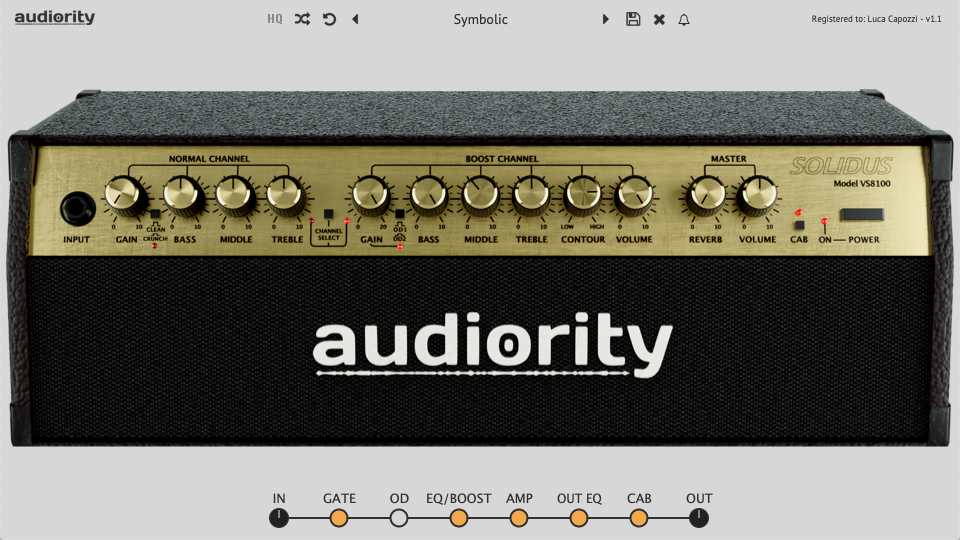 The only plugin that authentically models the famed Marshall Valvestate 8100
Includes modern-style "Precision"-style OD, EQ-boost, EQ and a cabinet section stacked with quality
Perfect for anything from 90s style death metal to Fear Factory worship and more

Licensed by Diezel
"THE" amp for scooped style metal tones of all types
Extremely detailed and authentic controls
Huge selection of high quality impulse responses
HP/LP filters, gate, delay and more included
Fully licensed by the amp builder
Four channels from clean to extreme high gain
Nearly perfect authenticity
Good for literally any genre but crushing for anything heavy
A wide selection of perfectly matched impulse responses
HP/LP filters, gate, delay and more included
A seriously underrated "sleeper" in the high gain category
Can deliver a killer tone for any type of aggressive rhythm or lead player
Tons of ways to increase and shape the gain to suit your needs
Extremely detailed and very close to the real amp
HP / LP filters, delay and more included
Extraordinarily good for shred / solo / lead tones
A mix of signature tones and effects that can pull off many high gain applications
A cab section that features IRs from producer Jens Bogren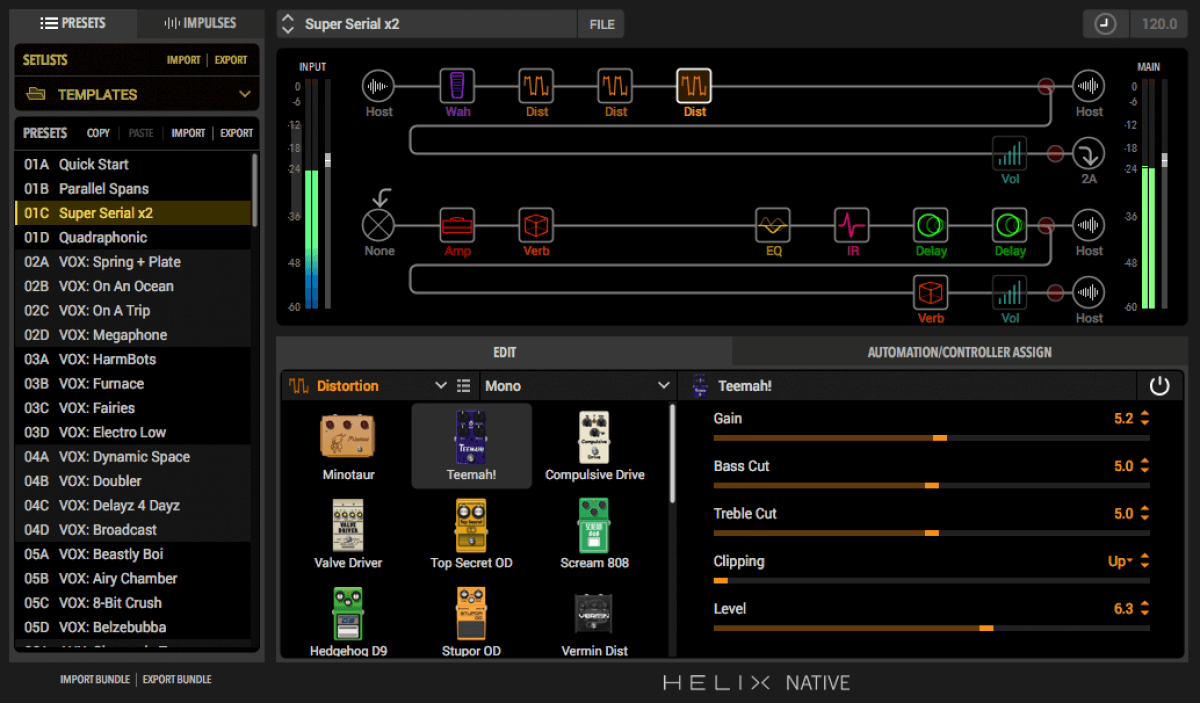 Includes Peavey, Revv, Mesa Boogie and many other heavy legends
Many great high gain Line 6 designed amps (BADONK!!!)
An incredible assortment of boost pedals to tighten up the tone
The best selection of DOOM metal gear in any plugin anywhere
A great selection of bass components
Tons of different types of high gain tones
Contains 8 modes meant to accurately mimic various Mesa Boogie amps
A pre-FX section with various boosts, a wah and a gate
Chorus, delay, reverb and more in the post-FX section
Cannibal Corpse, Nevermore, Hatebreed, what's your favorite metal "Recto" sound? It's in here
Accurately modeled with a terrific cab selection
ABSOLUTELY FREE
One channel preamp with EL34 poweramp and 412 cab included
A uniquely saturated tone with many applications
Designed specifically by Nembrini for pure high gain tones
NEURAL DSP POWERED BY OMEGA GRANOPHYRE
HASR Editor's pick for #1 high gain amp sim of all-time
A very unique and different addition to the high gain game
Gain and saturation like no other amp on the market
Includes the Earthquaker Devices Plumes pedal
Said to be very close to a 1:1 replica of the analog amp
Killer pre-FX section with Fortin designed boost / gate pedals
Impulse responses from ML Sound Labs
Incredible for anything from black metal to djent and well beyond
Proven to be a 1:1 plugin replica of the real amp
Provides top quality tones for any mid to high gain style/genre
Fully stocked pre-FX section with Fortin designed boost / gate pedals
Impulse responses from ML Sound Lab
Hyper-realistic and reliably authentic at all times
High gain amps from Engl, Randall, Mesa Boogie, Peavey and more
Many high gain expansion packs for the internal Rig Player
A small but nice section of bass components
Can do any type of "heavy" necessary from hardcore to djent
Based on the Marshall KFK (JCM800 with KT88 tubes + mods)
Famed producer Terry Date was involved in the cab section
An additional boost and gate can be activated
Capable of creating some very high quality lead tones for a variety of styles
Subscribe to the monthly all access pass or purchase components for the AmpHub player
A great selection of the top amps pedals and cabs for various types of metal or any other style
All components modeled with a very high level of quality
Engl, Fortin, EVH, Framus, Mesa Boogie and many other top brands modeled
The highest quality EVH 5150 III "Red" channel on the market
A detailed Maxon 808 screamer
The incredible Andy James Revenant preamp pedal w/power amp
Detailed post-FX including delay, reverb and a lo-fi effect
High to ultra-high gain with clarity and articulation
Features sims inspired by Diezel, Peavey, Mesa Boogie, Bogner & Ampeg
Mixer mode that allows users to blend amps and cabs
A very nice Focusrite EQ component for true mix ready tones
Pre / Post-FX section w/ Tube Screamer, delay and reverb
Delivers a huge mix of high quality tones for any aggressive style
Amp 5 is an Ampeg SVT bass amp for those in need
STL TONES / IGNITE AMPS – EMISSARY BUNDLE – FREE
The undisputed KING of the freeware amp sims
Comes with the king of freeware impulse loaders; NadIR 2.0
Crushing mid to high gain tones for any aggressive style
Plenty of tweaking options including switchable tube types
A fully-detailed 2-Channel Peavey 5150 sim
Two different 5150 "Red" channels for more devastation
Also includes a very detailed Engl E530 sim
Pre-FX section w/ gate, boosts, HM2 and more
Post-FX section w/ delay, reverb, tuner and EQ
PEDALS
Most metal doesn't involve a whole lot of effect driven tones so I am going to stick to boosts, fuzz and specialty tools. For additional information on modulation, reverb and other effect plugins, see HERE. For TS plugins, see our Quick Guide to Tube Screamers HERE.
AUDIFIED MULTI-DRIVE PEDAL PRO
Boosts, fuzz pedals, distortion pedals and more
High quality sounds and response across all of the pedals
Great for working with any vintage or modern heavy tone
Presets to help all types of players get to know the plugin
AUDIORITY PEDALBOARD DISTORTIONS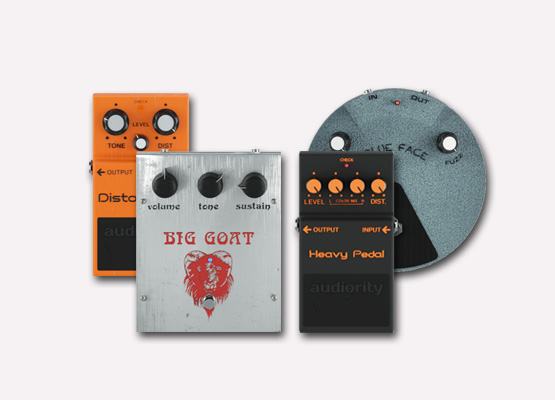 The best Boss HM2 Heavy Metal pedal plugin on the market
Top quality fuzz pedals for stoner rock and doom metal
Boss DS-1 plugin for anything from shred to grunge
Very high detail across all pedals
Available very affordably separately or in a bundle
Modeled nicely from BBE's own hardware
Modulation, boost, processing and more for modern and vintage tones
Can be used in their stomp board plugin or separately
A great range of stomps that any player will find use for
Efektor Fuzz does wonders for stoner / doom tones
Every plugin has several different pedals modeled inside
Efektor Silencer Noise Gate is awesome and FREE
Terrific versatility and quality across all plugins
BASS

The choice of many of metal's top bass players
Really close to being an exact plugin replica
Several ways to add crushing dirt and distortion to the tone
All of the best tone characteristics from the real amp
Includes a great cab selection and very handy post-FX tools
BRAINWORX SVT-VR
My personal favorite bass amp sim on the market today for metal
Gritty, dirty, grimy and capable of being a bulldozer
Recommended for more aggressive bass tones in vintage or modern genres
Matched up with a nice selection of IRs and excellent post-FX tools
Has no issues creating warm, authentic and realistic Ampeg bass tones
Modeled from a vintage amp but great for any style of bass
Uses the same preamp as the original SVT
Can be clean or gritty, fat or mid focused, so many options
Displays the signature Ampeg sound nicely
Includes a nice selection of impulse responses and solid post-FX section
Absolutely FREE
High quality that has been proven year after year
Can be used with or without an impulse response loader and IRs
Versatile but better suited for modern bass tones
Sounds even better when used with a compressor in the chain
Very affordable on any budget while still being high quality
Provides very strong tones for really any modern or vintage application
Tons of ways to shape and customize the tone
Includes a nice cabinet section, compression and other tools
Modeled from one of the most popular components in modern bass
Some of the best modern bass tones possible in a plugin
Cabinet section by ML Sound Lab that includes a Yamaha subkick
Impressively authentic and realistic
Provides powerful clean, dirty and distorted bass tones
Simplifies parallel bass distortion in one plugin on one track
Scalpel like customization in the distortion sections
Can do nearly any type of dirty and distorted bass tone
Also useful for cleaner bass tones
Includes a great cabinet section with IR loader
100% FREE
Based on the timeless and versatile SansAmp Bass Driver DI
Works in front of an amp, as a preamp or all on it's own
Can be used with or without an impulse loader and IRs
Useful for any style or genre
This list is sure to be updated as new products come out. Are these all of the plugins that can do high gain tones? No, obviously not but you have the HASR guarantee the plugins listed above will achieve a huge variety of very high quality metal tones without a lot of work. Remember, the quick facts listed are only the high gain highlights, most of the plugins are quite versatile across many genres.