Rex Brown is an American musician most known for his time as the bass player in Pantera and Down.
#1 – How did the collaboration with Joey Sturgis Tones and Bassforge Rex Brown all come together start to finish?
Joey, or one of his boys got in touch with me about doing this about late 2015 & it blossomed from there. They came down to Nashville, where I've been recording for the last 4 years & we ran a bunch of tests on the gear!!
#2 – You have a ton of experience with the best bass gear ever made. Tell us about some of the gear that you used or referenced during the making of the plugin?
Great question, I used the normal stuff I use in the studio. Ampeg II heads, SVT Pro cabs, they only made a run of these in 2000 & I snagged 6 Fridges, 6 4×12's. I also used some cabs that I worked on with Jonas Hellborg at Warwick that are reminiscent of the old Acoustic 360 cabs!! 200w Celestion 10's. Played thru some Sans Amp RBI & Sans Amp VT Rackmounts with my usual Chorus & Wah pedals. Some setup as always, just some different cabs & heads. I've been using the new Motown Acme DI lately with the attenuators. They Sound Huge!!
#3 – 25 years ago, the digital gear was mostly pretty weak, did you ever think it would come to a point that killer tone could be achieved with software?
Not in a million years..Haha!! But you know, this new technology is really very productive for me in some ways & then sometimes, I'll just mike up & Go!!
#4 – On the same note, moving forward what was the first amp sim or digital product you used that actually made you think "ok, this shit is getting way better".
I'll put it this way, I'm still wanna of those cats that records into my phone, writes the song with a melody in mind & let my producer dial in as much cool stuff as possible.. For Gtrs, the OX Box is Killer and the new Amplitube stuff has come a long long way!!
#5 – Kind of a two part question. Are there any guitar amp sims you enjoy and have you had a chance to check out the Amplitube plugin recreation of Dime's rig?
To be honest I haven't used the new Dime unit, but have heard it live @NAMM. I've been checking out the Two Tones stuff also, it's so wild these days to have IR's & Cab sims. I was 1st introduced to those via the Headrush pedalboards. Good sounding boards, but I can still hear that 5% of uh-uh's in 'em!!
#6 – Your focus these days is on your solo project in which you play guitar and front an all-star backing band. 2017's "Smoke on this" (Entertainment One Music) was critically acclaimed and solid as a rock, what details can you share on your next solo release?
I finished tracking this last record in June, 12 days man, unheard of for me!! I had done 3 different sessions of getting the songs down, so we had acoustics & rhythm guitars scratched, but I went back, played all the guitars, bass, vocals, piano in that 12 days, with a new drummer that came in & knocked it out in 6 hours!!
This new one is more deep & introspective this time out. I didn't plan it that way, the songs just literally jumped out of me!! I think it's a totally different trip than the last one that still Kicks Ass. We'll see!!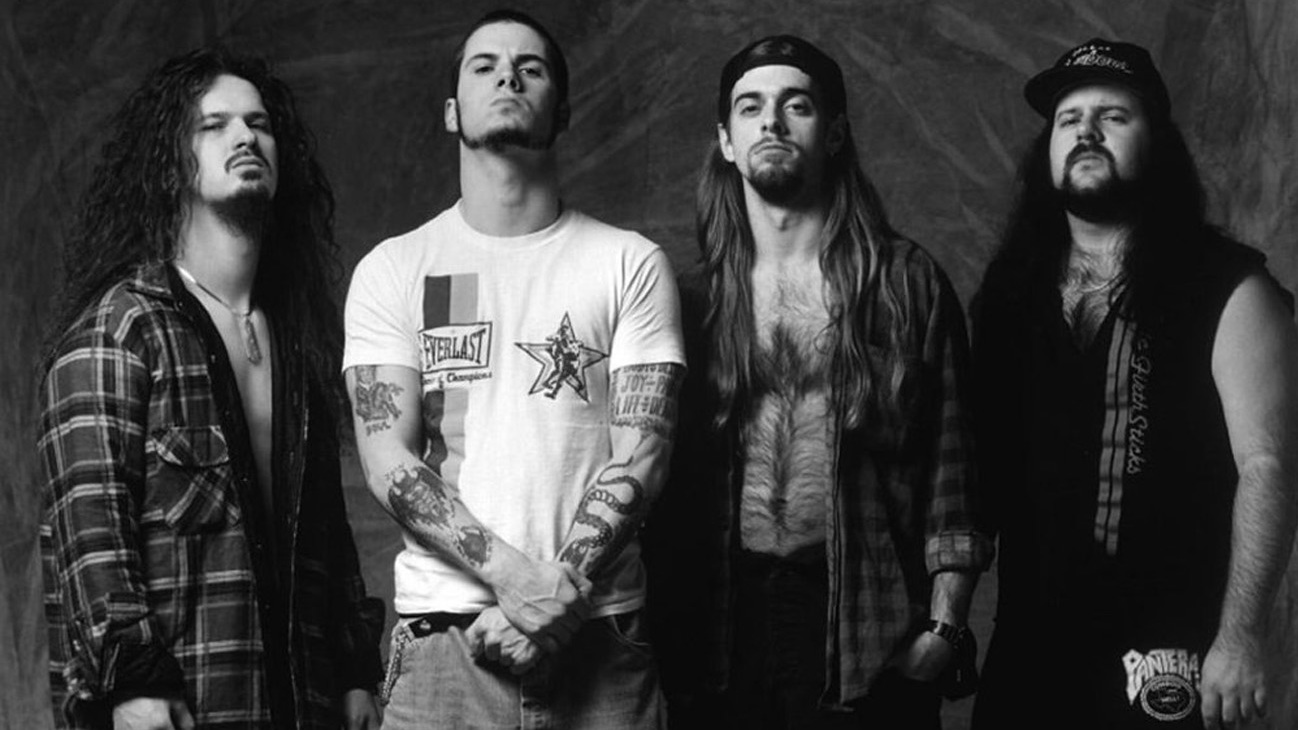 #7 – Let's talk guitar gear a little as well if you don't mind. What's all in your current live set up for the solo stuff and which amps do you prefer for tracking?
I use all kinds of stuff man. Marshall's, Friedman's & I used a lot of smaller amps on this one, like a 15w Hand Wired Vox, an Ampeg Rockerverb 65w 2×12, a 40w "12 Tweed, etc. A shitload of pedals, that I would only turn on one at a time for feel. Used my trusty old Tele's, my Les Paul's, Framus Blank, Scala Tele's & various 12 & 6 string acoustics & electrics!! I'm just a rhythm player man, although I did play lead on several tracks..
#8 – Dimebag's legendary guitar tone was so unique but a huge part of his guitar tone was your bass tone. How did you two work together to create that perfect blend, tone wise to compliment the chemistry you had as musicians?
I tried to cover as much low end for him as possible. We played a lot of stuff in unison & we both knew exactly what the other guy was gonna play that I truly believe was just natural!! We really fined tuned our chops over the years & it's funny, I'll be tracking now & almost feel his presence in the studio wth me. Sounds strange, but it's not!! I definitely miss him dearly!!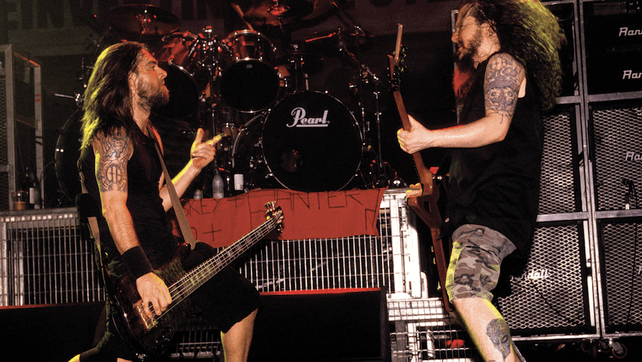 #9 – Myself and likely many others have always wondered why all the early Pantera material prior to 1990's "Cowboys from hell" was kind covered up to the point that many long-time fans don't know it exists. Would you mind if I asked you to shed some light on that?
I would just rack it up to this: Those 1st 4 records were like demos for us & once Phil came into the fold, it was an entirely different Band! Plain & Simple.
#10 – On the spot, what are three recorded bass tones that always impress you no matter how many times you hear them?.. and if possible, the same question for guitar tones.
John Paul Jones, Geddy Lee & Pino Paladino. My fave 3 players!! For Gtr tones:: Keith Richards, Jimmy Page & Doyle Bramhall II
#11 – A new solo album, a new plugin, what else does 2019 and the not so distant future involve for you?
Thx for asking.. I'm sitting here looking at Tour dates as I type, I miss playing!! But you can't properly tour these days on just one record so we'll see where all this leads!! In addition, I've got an Artist Reverb Sale of a bunch of gear that I'm tired of tripping over on July25th & I'm in desperate need of a vacation man, Haha!! I've been working my ass off on this record for 8-9 months with more to come!> Hope to see everybody out at the Shows!> Thx for all bud…Stay Loose!!
—————————————–
Getting to interview Rex has become an instant highlight moment for Honest Amp Sim Reviews and for myself as a Pantera fan of 25+ years. Rex has been an influence on my as a musician for many years so having him sit down with us and be so down to earth is truly appreciated! Be sure to check out all of Rex's social media and links below to check out what he's up to and keep an eye out for his upcoming album!
WEBSITE / FACEBOOK / INSTAGRAM / WARWICK