This month we will have one incredible prize. Possibly the most flexible, versatile and overall useful plugins ever designed in a bundle with even more great gear.
June is going to be a month of getting things firmed up around here. The reviews are all finally getting settled thanks to our powerful Swedish WordPress ninja Johan, I will be adding new and backlogged content and we have a giveaway.
After BASS MONTH in July, the giveaways will slow way down until January 2020 but we will be giving away something incredible monthly that has been either donated by a developer or purchased with paypal donations from people that enjoy our content.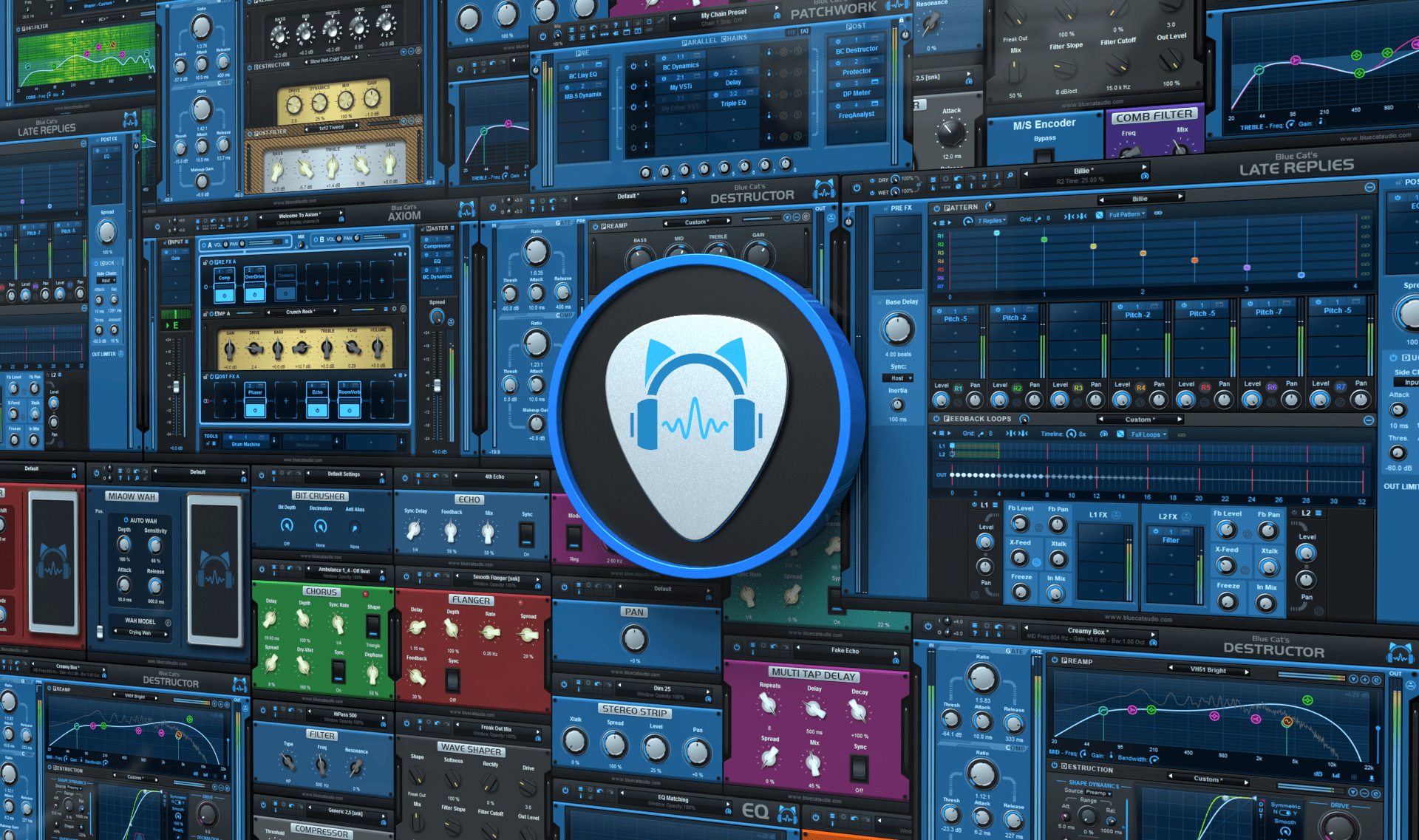 This month's prize is a bundle of some of the most powerful plugins ever made. Blue Cat Audio's incredible AXE PACK includes the limitless full suite: the Axiom amp simulator and multi-effects processor, Destructor, Late Replies and Re-Guitar and the PatchWork plugin chainer tool .
Check out our reviews for Axiom and Destructor and hit up the Blue Cat Audio website for a full list of details and specs for the Axe pack bundle!
No word a lie, there is no tone that Axiom can't provide and even though a popular review for the product bypasses the Destructor (amp sim) portion of Axiom, let me assure you that you DO NOT need to do this. Destructor is capable of almost any tone you can dream up but it takes some getting used to. I will be showing off the various plugins in the Axepack through July! Stay tuned.

TO ENTER:
Email us at hasrcontests@gmail.com with three of your favorite recorded guitar tones of all-time. Make sure these tones are from three very different genres or styles. Ex: Metallica – "Sad But True", Revocation – "Deathless", Bloodbath – "Cry my name". These would be three very different tones.
**CONTEST OPEN UNTIL JUNE 30th – WINNER ANNOUNCED JULY 1st during our Canada Day Celebration of Canadian guitarists and the beginning of BASS MONTH!!**