The Marshall brand and the products that bear the name are world famous for a variety of reasons. It doesn't take a rocket scientist to figure out why many plugins have been inspired by their products over the years and why there will be many more to come.
Here are the Marshall-inspired plugins currently available on the market as well as links to their reviews. Let's get loud!
PLUGINS: (in alphabetical order)
AUDIORITY L12X: (FREEWARE)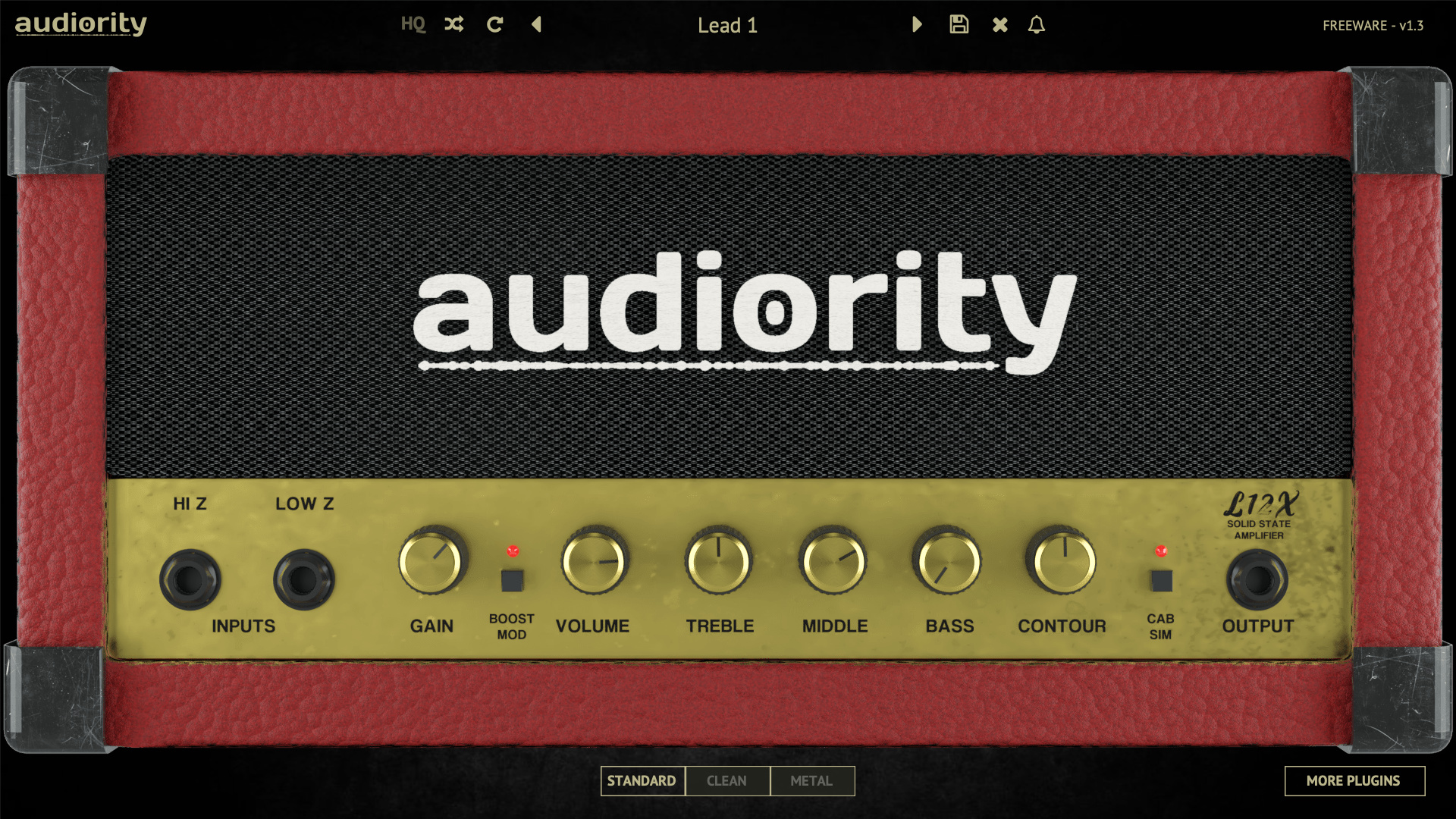 Modeled from the Marshall Lead 12
Additional gain mod for more power
Creates a huge tone from a tiny analog amp
Versatile and reliable for almost any genre
Includes Marshall, Engl, Roland, Mesa Boogie and more
Every amp has a lot of quality and authenticity
Small but nicely matched cabinet section that works for all amps
Mesa-style 5-band post-EQ (with bypass)
High / low pass filters, delay and more in FX section
KUASSA AMPLIFIKATION CALIBURN:
2-channel versions of the JCM800, JCM900 and JTM45
Tons of realistic Marshall goodness inside one plugin
Much-improved from developer's previous amp sims
Detailed 3D cabinet section
Gate, Bias, Sag and other extras for tone shaping
One of the best Marshall plugins for a decade
Absolutely FREE
Requires impulse response loader and impulses
A frankenstein-like blend of Marshall amps
Includes JCM800, AFD Slash and two different Plexi sims
Very nice selection of high quality pre and post FX
High and low inputs for each amp
Small but high quality cabinet / IR section
Modeled from the rare JCM800 2210 model
2210 model incl: reverb tank, added clean channel and bit more gain
High quality cabinet section with impulse response loader
An absolutely authentic experience
FREE
64-bit version coming but no Mac available
Requires IR loader and IRs
SOFTUBE MARSHALL KERRY KING SIGNATURE
Based on a modded JCM800 2203 model
"Beast mode includes
Powered by a KT88 tube section instead of the traditional EL34s
Cabinet section featuring work from Terry Date
No longer exclusive to UAD devices, available for all interfaces
One of few plugins to model the inputs authentically
A very nice selection of vintage Marshall tones
Warm and smooth to harsh and angry, just like the analog Plexi
FULL AMP SUITES:
I think every full amp suite every created has at least one or five Marshall inspired inclusions. In my opinion, the best Marshall amps found in a full amp suite can be found in Line 6 Helix Native and Overloud TH3 / TH-U but everyone has their favorite full suite. I found Helix Native's Marshalls really displayed more quality and detail than the rest of the pack but Overloud's are very usable.
UNIVERSAL AUDIO:
A few of the better Marshall sims ever made are trapped in Universal Audio land and thus can only be used by those with Universal Audio interfaces. We have not yet reviewed any of the Universal Audio exclusives but I have tried them a few times and can vouch for their quality being high. We will be Universal Audio friendly in 2019 but for now, it's a hole in our coverage of the field.
—————————————————————————-
This list will be updated every time a new Marshall-inspired product hits the market so please bookmark if you'd like to check in later.